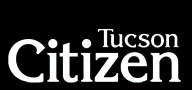 Published: August 24, 2006
Musical treasures unearthed
15 unheralded groups you should know about
Tucson Citizen
With the glut of showy, trendy and eye candy-sweet bands on the scene today, many lesser-known but far more talented musicians get lost in the shuffle. To give these unsung troubadours some love and glory, Calendar music writers Chuck Graham, Polly Higgins and Rogelio Olivas each spotlight five acts worthy of your attention and dollars.
Jason Rigby
"Translucent Space" (Fresh Sound-New Talent Records)
Back in 2000, this reedman was still in grad school (Manhattan School of Music). Now he is inspiring writers to such phrases as "free-bop" and "minor modal thrashing." Working in a piano, bass and drums format, the future of jazz never sounded more lyrical, complex and swinging.